Life Groups are the friends you grow, laugh and serve with. People are designed to thrive in community with others as we grow closer to Jesus. While many attend New Life gatherings each weekend, the heart of our church is Life Groups. We believe that growth happens in smaller settings throughout the week in addition to our weekend gatherings.
Which one of these groups may be right for you?
Men's Groups
Men's Group:  The Book of James
The book of James has a consistent focus on practical action in the life of faith; encouraging God's people to act like God's people. The pages of James are filled with direct commands to pursue a life of holiness. Join other men to plumb the depths of this life changing book of the Bible.
This 8 week men's study meets at New Life Assembly every Wednesday evening from 7:00-8:30 PM.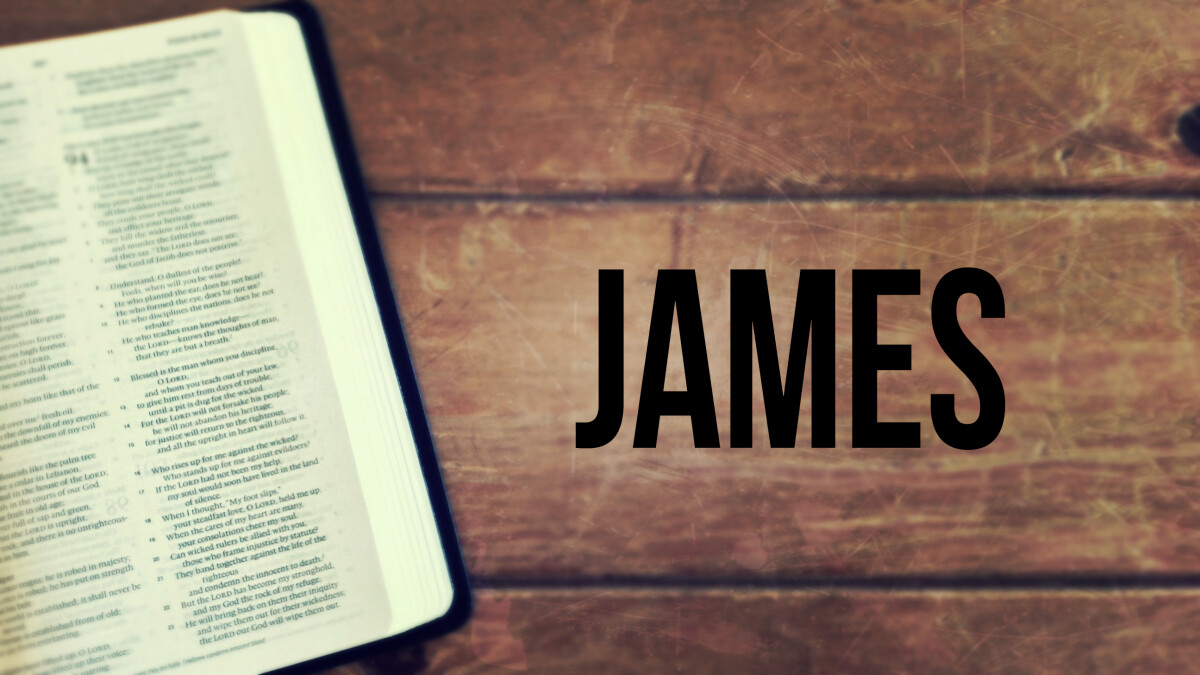 Women's Groups
Big God, Small Me: Rightsize Everything
Running into dead ends? Facing mountains of disappointment, confusion, and conflict? You're not alone. Paul faced the same issues. When challenges loom large, you can put on God's perspective and priorities. He'll direct your path and provide His prescription. Nothing's too big for Him.
This women's group meets every Wednesday evenings from 6:30-8:00 at Sharon Simmon's home. Contact Deanna Hamilton for more information at 206-769-6358.
The Prayer Warrior: The Power of Praying Your Way to Victory   
No one can sit on the sidelines today when it comes to spiritual matters. A war is going on between good and evil, and every believer is involved. For every Christian who wants a meaningful prayer life that is more than just asking for blessings, bestselling author Stormie Omartian shows how to pray with strength and purpose―prayers resulting in great victory, not only personally but also in advancing God's kingdom and glory.
This women's group will meet at 2:30PM on Fridays at New Life Assembly in Kittitas
Facilitated by Jaclyn Johnson
She Brews:  Women's coffee, prayer, and support.  Meets the 1st and 3rd Fridays. Location varies. Contact Deanna Hamilton at 206-769-6358 for more information.
Other Pages Book Club: Meets once a month, location varies.  Contact Jackie Charlton at 509-899-0095 for more information.
 

Mixed Gender Groups
Financial Peace University:  Financial Peace University is a local nine-week class that teaches people the seven Baby Steps to dump debt, spend wisely, save for the future, and give generously. It is taught by financial expert, radio host and best-selling author, Dave Ramsey. Life like no one else, so later you can life, and give, like no one else. Group is led by Tyler and Deanne Varnum
Meets at 12:30 PM on Sunday morning/afternoon. Bring your own sack lunch!
Young(ish) Families: Gospel of Mark The words, deeds, and teachings of Jesus are relevant for every family, during every era of history.
This 8 week study is facilitated by Nate & Rebecca Thomas.

Group meets at New Life Assembly every Sunday evening from 5:00-7:00 PM. 

Child Care Available for minimal cost.
Seeking Allah, Finding Jesus: A Devout Muslim Encounters Christianity? In Seeking Allah, Finding Jesus, Nabeel Qureshi describes his dramatic journey from Islam to Christianity, complete with friendships, investigations, and supernatural dreams along the way.
Providing an intimate window into a loving Muslim home, Qureshi shares how he developed a passion for Islam before discovering, almost against his will, evidence that Jesus rose from the dead and claimed to be God. Unable to deny the arguments but not wanting to deny his family, Qureshi struggled with an inner turmoil that will challenge Christians, Muslims, and all those who are interested in the world's greatest religions.
Engaging and thought-provoking, Seeking Allah, Finding Jesus tells a powerful story of the clash between Islam and Christianity in one man's heart—and of the peace he eventually found in Jesus.
Contact Mary Ann to sign up or for more information at 509-859-3257.
Group meets on Tuesday evenings, 6:30, at Mary Ann Walling's home.
Acts of the Apostles: young adult Bible study  Come hang out with people ages 18-26 for some warm soup and Bible study. Study led by Tamie Laukala and Wyatt Shelton.  509-899-1265
Group meets on Mondays at 6 pm at Glenda Kallas's home in Ellensburg.
Romans: Exploring the riches of the book of Romans  The study of the Book of Romans has often proven to be a life-changing exercise. Throughout the history of the church, lives have been radically transformed through the impact of Paul's Epistle to the Romans. Come join us as we open up our lives to also be transformed by this letter.
Group meets on Monday evenings from 6:30 – 8:00 PM at Sky and Kari Shelton's home. 509-856-4907
The Book of Colossians: 
Colossians is a book that stresses the supremacy and sufficiency of Jesus Christ as our source of the knowledge of God, our access into the presence of God, and our restoration into the image of God. Throughout this rich letter of Paul, we also discover the essential call of the believer to impact their world in a day when empty philosophies and deceptions are prevalent.
Group is led by Gary Bye and meets at Gary's home on Sunday evenings at 5:00 pm
Starting Over: Your Life Beyond Regrets   
We all have regrets about the past. Many of them come from our attempts to fulfill unmet longings. Dave and Jon Ferguson call this back and forth between longing and regret the Sorry Cycle—and they want to help us escape it.
In Starting Over, Dave and Jon show us how to recognize specific regrets and then release them to God as we learn to see our regrets as opportunities to start over. Finally, we can see God redeem our regrets as he takes the worst things in our lives and uses them for a greater good.
Your regrets don't need to keep you from the joy God has for your life. As you apply the recognize-release-redeem process to your financial, relational, and personal regrets, you will find new freedom in living out your God-given dreams.
This 9 week study is hosted by David and Marion James at their home in Kittitas and is facilitated by David.

Group meets Sunday evenings at 6 pm.
Jesus in the Feasts of the Bible     
Even as all Scripture speaks of Messiah, so also He was and is to be the center of the appointed times with Israel. From Passover to Booths in the Torah, or Hanukkah and Purim in the Prophets and Writings, this book will deepen your understanding of the prophetic purpose of the Feasts; how they point us to Yeshua, and much more. With questions for group study, see how the Scriptures can come alive, lived out in their fulfillment!
This 6 week study is lead by Keith Andree

Group meets at Keith and Marcia Andree's home every Monday evening at 6:30PM
Adult Sunday School Class: The Christian Family
Group meets on Sunday mornings at the church from 9:00-10:00 AM and is led by John Konvalin and Sky Shelton.
Saturday Morning Prayer Group     You're invited every Saturday morning from 8-9 am to come join a prayer group at the church. The church sanctuary will be open as we pray for our church, our community, our leaders, and our world.